Creating bespoke, top quality restaurant uniforms in Dubai
Al Hatimi have been the go-to specialists in the ideation, creation, and delivery of the highest quality hospitality uniforms in Dubai for nearly 10 years. Our British managed team can ensure you get the perfect solution for your restaurant, bar or hotel without costing the earth. Our business model will bring you quality, a process driven approach and efficiency, in a language you understand.
Whether clothing a brand new restaurant, updating your brand or uniforms for replacement or new staff we have the solution.
Al Hatimi will respond to your needs within 2 hours, whatever they are.
Check out some of our uniforms below.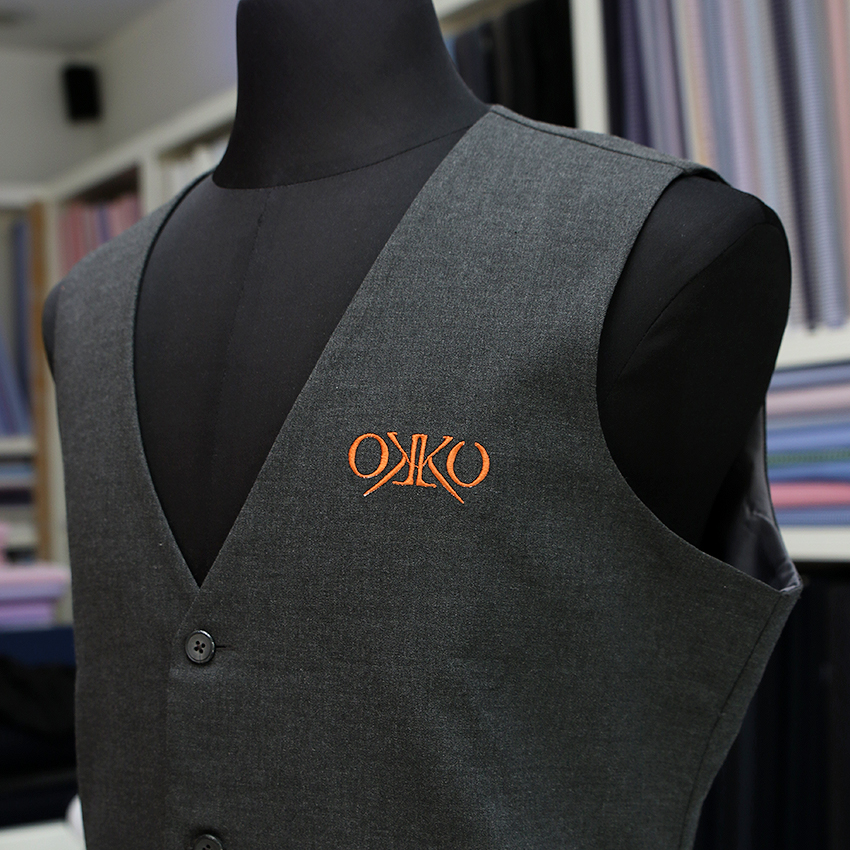 Okku Dubai
We created a series of restaurant uniforms for Okku.
They wanted waistcoats branded with their logo but with also customer embroidery on the reverse.
Noodle House Dubai
The Jumeirah Group feel it is vitally important that a company's brand is well reflected on all collateral including their delivery bikers jackets.
With a view to safety we made these high visibility jackets with a full motorbike armour system.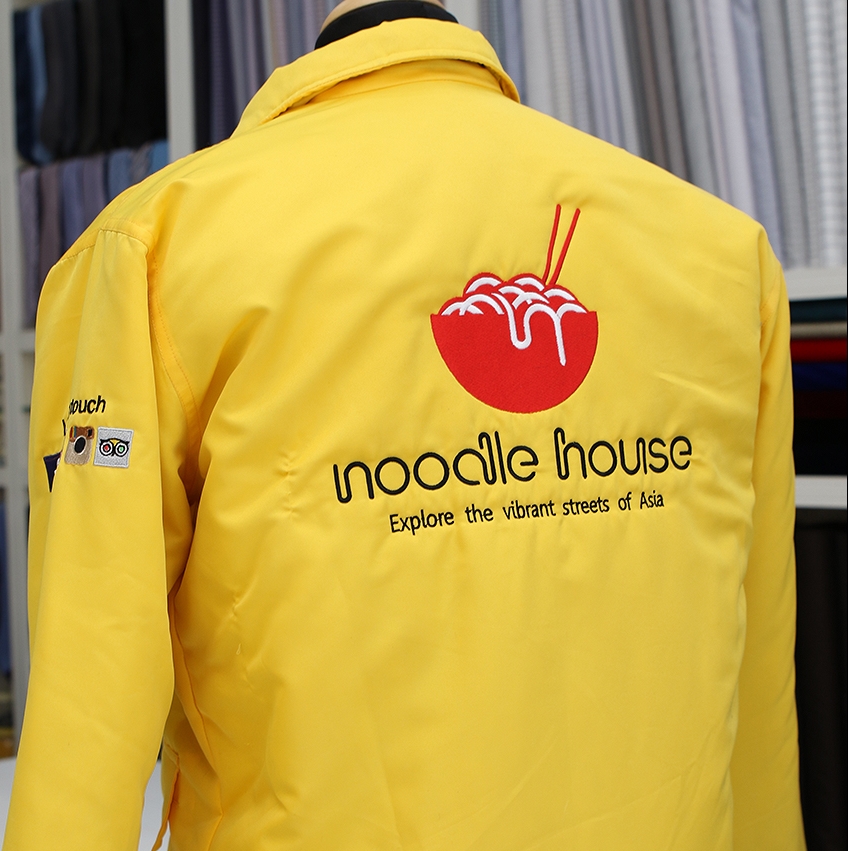 Blind Dragon Dubai
Blind Dragon wanted something to represent their brand which was more hip, funky and colourful than a typical uniform.
We created this 50s style jacket complete with full custom embroidery
Check out some of our awesome clients below